Celebrate a Christmas of Wonder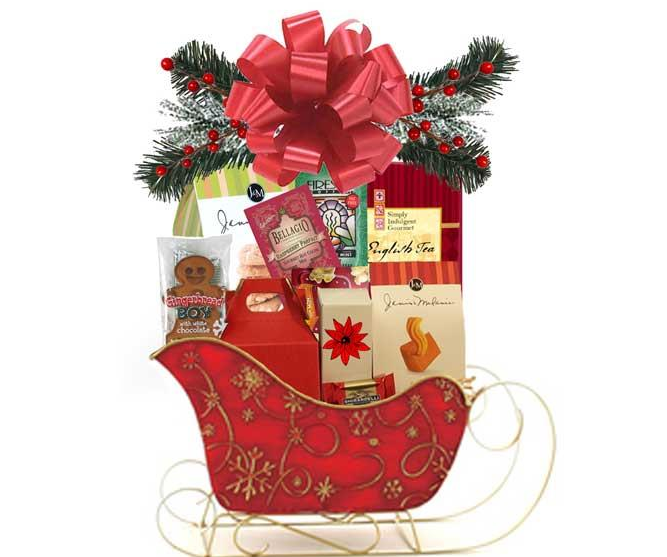 Friends and neighbors are sure to enjoy the holiday goodies tucked inside this festive holiday gift. This Christmas sleigh is filled with delicious cookies, hot cocoa, cheese straws, popcorn, truffles and assorted chocolates.

After the goodies have been enjoyed, the sleigh can be used for years to come as a holiday centerpiece or as a great place to display Christmas cards.