Lift spirits and create smiles
with a heartfelt get well soon gift.
"Dr. Feelgood's Prescription for a Speedy Recovery!"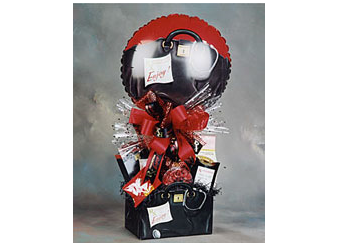 Know someone who's under the weather? Our adorable doctor box is the perfect prescription for a speedy recovery! Complete with chicken noodle soup mix, it also contains popcorn, Dr. Feelgood's Snack Mix, pistachios, cheddar cheese tabs and chocolate aspirin!
$75 as shown
Available from $45 - $75